Music Programs
...be filled with the spirit, speaking to one another in psalms and hymns and spiritual songs, singing and making melody in your heart to the Lord.
Ephesians 5:18-19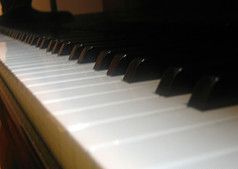 In the Bible there are more than 500 accounts of songs, instruments, psalms, music, and musicians! Forty-four of the sixty-six books of the Bible contain actual hymns and songs.

Music plays a very important role in the life of the church. Music is a universal language, a gift from God. It transcends cultures, races, denominations, and socio-economic barriers. There is so much we can do through the power of music that is difficult or impossible to do otherwise. Christian music provides opportunities for healing, unity, comfort, Christian education, joy, prayer, evangelism, and fellowship.

The Music Ministry here at St. Paul's United Methodist Church seeks to provide these opportunities through a variety of styles of music. Our goal is to give glory and honor to our Lord and Savior Jesus Christ.

The music programs at St. Paul's are open to everyone, regardless of previous experience. Anyone interested in music, from professional singers to those who simply love music, will find a place to share their interests and talents. Everyone has a gift to share!
Our Music Director - Rob Kennan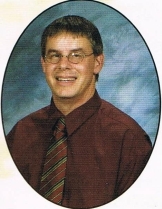 Rob is equally at ease with young and experienced musicians. He is a man of God who loves the Lord and ministers through music. He and his wife Kathleen live in North Wilmington with their two children, Marie and Daniel.

If you are interested in vocal, bell, or instrumental music, Rob will personally welcome you into the fold!


For more information contact: Rob Kennan Music Director (302) 478-3135 (x106)
robkennan@comcast.net